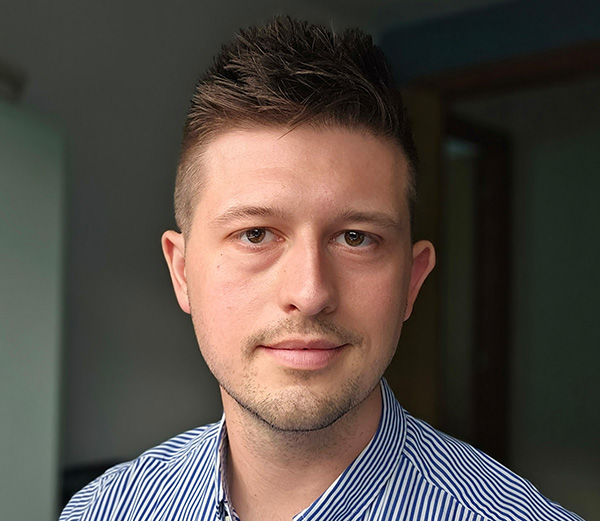 Welcome, Chris!
11th September 2023
We are delighted to announce that Chris Griffiths, a highly respected engineering and management professional within the refrigeration and broader building services sector, joins the Omega Solutions team today, taking on the role of Technical Manager.
Chris is 2nd generation refrigeration engineer and Member of the Institute of Refrigeration with a bachelor's degree (honours) in Building Services Engineering. His 12 years of industry experience ranges across service, installation, design, and project management in commercial, retail, industrial, and high-end residential Refrigeration and Air Conditioning applications.
Chris, who transitioned into design engineering whilst also gaining team leadership experience in recent years. His experience is vast and includes:
Line managed and led a team of Design & Applications Engineers on projects for several of the UK's largest supermarket retailers.
Provided technical expertise in refrigeration engineering, including energy-efficient design, system optimisation, and compliance with relevant regulations and standards.
Responsibilities for designing, cost management and project management of CO2 and HFC refrigeration projects throughout the south of the UK.
Financial and project management of refrigeration and air-conditioning projects from inception to completion.
Co-ordination of internal design team staff and management of external sub-contractors.
Preparation of technical and health & safety project documentation.
Remarkably, Chris is not only an engineering management professional in industry, but he is also an associate lecturer at the University of the West of England (UWE), teaching the next generation of engineers on modules throughout their courses, specialising in Mechanical Services and Engineering Principles. Due to his background on the tools, Chris instructs the students on how to carry out experiments safely and correctly on a range of Building Services laboratory equipment in their final year studies.
Chris also brings to the team knowledge acquired from an array of qualifications, including:
ILM Level 3 Leadership and Management
BEng with First Class Honours in Building Services Engineering
BRA CO2 Short Course in retail refrigeration service & maintenance
HNC in Building Services Engineering
City & Guilds 6187-21 Hydrocarbon Refrigerants.
City & Guilds 2079 Refrigeration & Air Conditioning
During his career today, Chris has also been awarded with the following:
UWE Building Services Engineering Student of the Year 2019
CIBSE Southwest Regional Student of the Year 2018 1st Runner Up
Away from work Chris is a 2nd Degree Black belt in Tae Kwon Do and Assistant Instructor, training twice a week in Gloucester.
The Omega Solutions brand continues to grow and move from strength to strength at pace, with our ongoing focus on independent engineering excellence in a world of new challenges. We are adept at assessing next-generation technology which not only reduces environmental impact but adds business value at the same time. If you're interested in finding out more about our business, please get in touch our team!