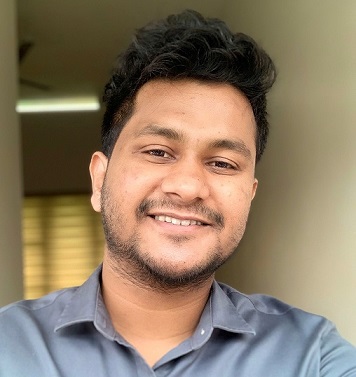 Welcome, Akhil!
3rd July 2023
We are delighted to announce that Akhil Dev, a highly valued engineer within the industry, joins the Omega Solutions team today, taking on the role of Technical Manager in India. Akhil will lead our Indian operation and provide the industry with word-class Revit and deep-dive technical analysis.
Akhil is a mechanical engineer with a bachelor's degree in Technology from Kerala University, India. With over five years of extensive experience in the refrigeration industry and a strong grasp of thermodynamics, his specialisms include the following:

– Commercial CO2 refrigeration design, including pipe sizing & room heat load calculations.
– Desktop design and cost auditing of contractor submissions.
– Proficiency in Autodesk Revit and AutoCAD software for design & drafting.
– Microsoft PowerApps skills, building applications related to refrigeration and asset management.
Akhil is an associate member of both the Institute of Refrigeration (IOR) and ISHRAE. Outside of work, he has a passion for photography and videography, enjoying capturing moments and expressing his creativity through social media. He is also an avid football enthusiast, both as a player and a spectator, finding joy in being on the field, participating in matches, and following the sport closely.
The Omega Solutions brand continues to grow and move from strength to strength at pace, with our ongoing focus on independent engineering excellence in a world of new challenges. We are adept at assessing next-generation technology which not only reduces environmental impact, but adds business value at the same time. If you're interested in finding out more about our business, please get in touch via LinkedIn, email, phone, or our website (https://lnkd.in/eQNTVHaM).