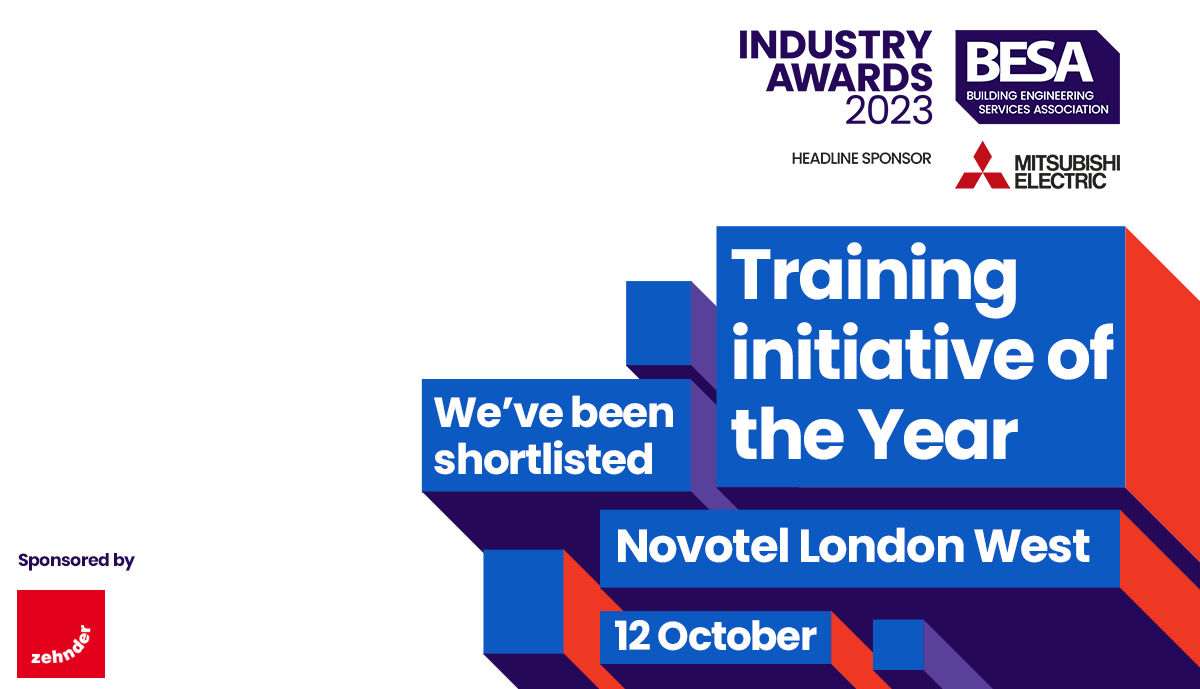 BESA NATIONAL Industry Awards – Finalists!
17th August 2023
Following our shortlisting at the BESA Yorkshire Awards, we are absolutely delighted to announce that we have made the shortlist at this year's BESA NATIONAL Industry Awards in the Training Initiative Category on the 12th of October.
For such a young but ambitious company, we are thrilled that our efforts in supporting our customers have been recognised on a national scale in the technical and management training and mentoring that we provide to the next generation of engineering professionals.
Examples of our unique training and mentoring services include but are not limited to the following:
Business Management & Environmental Training
The F -Gas Regulations
Net Zero
The Business Environment
Beyond the Bottom Line
An Introduction to Leadership & Management
Motivation
Creating Successful Business Teams
Action Learning
Resistance & Change
Understanding and Implementing an Effective Working Culture
Measuring the Effectiveness of Organisational Culture
Operations Management
Technical Training
An Introduction to Refrigeration
Pressure Enthalpy
An Overview of PED
An Overview of BS EN-378 – focussing on Design Engineering Professionals
An Overview the DSEAR Regulations
CO2 Specific Fundamentals
HFO|HC Specific Fundamentals
An Overview of System Components and Initiatives
An Overview of System Design
How to Perform System Energy and TEWI Calculations
With the feedback that we receive through our training and mentoring services, together with external recognition in the form of being shortlisted at prestigious industry award ceremonies is an absolute testament to the excellent and unique training provision that we provide!
We look forward to attending the BESA National Awards and meeting all other finalists!
Please feel free to get in touch with the team at OMEGA Solutions to see if we can assist your organisation in providing any technical, business management and environmental training and mentoring to your team.