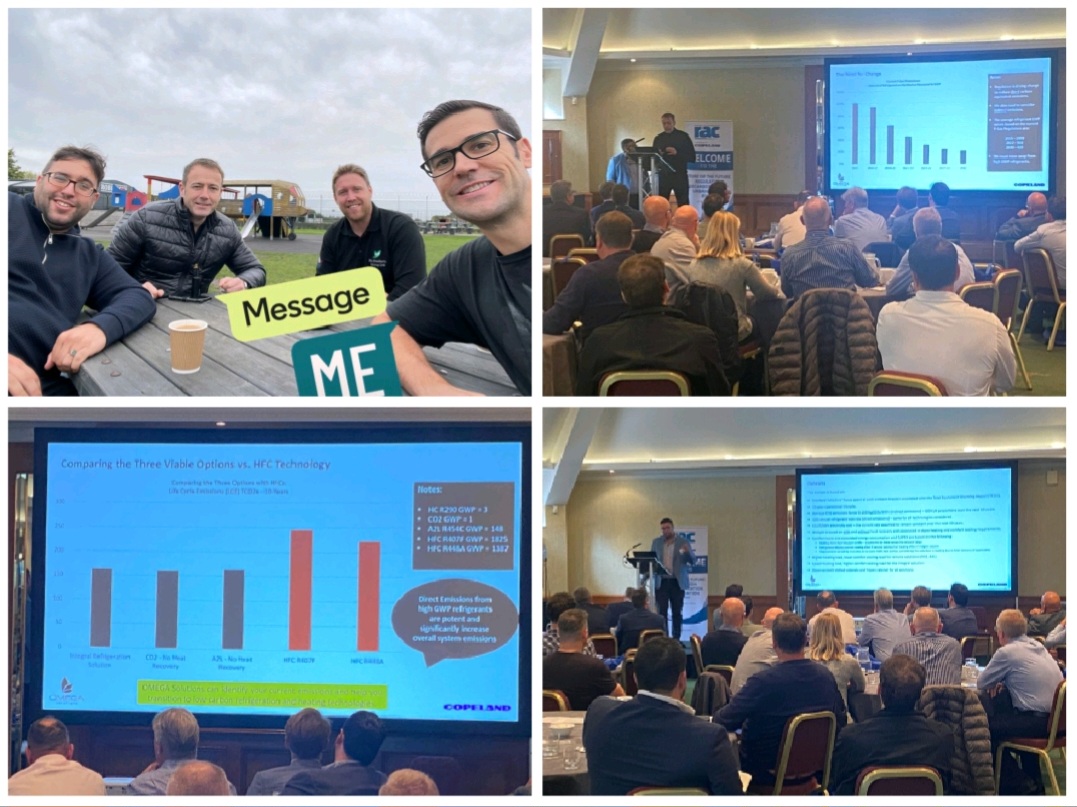 Copeland & RAC Magazine Store of the Future Conference 2023
28th September 2023
We were thrilled to be given our own panel slot for a keynote presentation at the Copeland-RAC Magazine Store of the Future Seminar on the 27th of September at the Motorcycle Museum in Birmingham. The topic, "Technology Choices: Convenience Food Retail", was presented by James Bailey and Nabil Cook, and was especially well received.
It was great to network, participate in discussions, and answer some brilliant questions, and we were beyond pleased at the many compliments we received following our presentation.
Away from panel discussions, it was great to see an array of innovative low carbon solutions. A big thank you to Daniel Clark (who we always enjoy sharing ideas and learning from) and team for showcasing the new isentra/Copeland TCO2 scroll pack, the team at The Bond Group UK for showcasing their super-efficient low-charge Hydrocarbon integral, and Global Energy Systems for exhibiting their R290 Heat Pump.
We would like to thank both Copeland and RAC Magazine for organising and hosting such an exceptional and informative day.
It was also awesome to spend two days with Trevor Matthews of Refrigeration Mentor, whom we said goodbye to at Manchester Airport this morning.